TPEG Decoder Software
Software for decoding and analysing TPEG data streams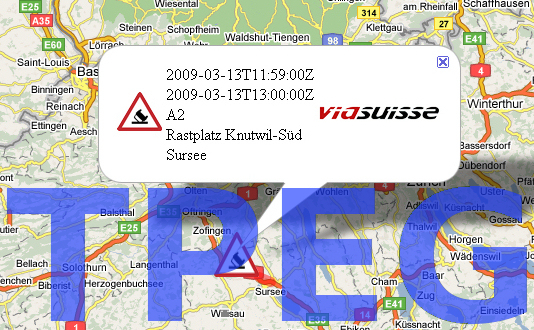 Features
Data sources: TPEG Binary, ETI, DAB sub-channel files, DAB receivers, and network streams
Simultaneous representation of bandwidth, synchronisation and reception for several services
Animated visualisation of the different TPEG transport frames in real time
TPEG message management and tpegML export
Detailed output of the decoded frame content
Multiple Application Plug-In versions for applications
Plug-in concept for error warnings and further content analysis
Plug-in for summed-up information and evaluation of the data
Plug-in for recognition of the specification version that underlies the received data, respectively checks whether the data is compliant comply with a certain specification version
Manual or automatic triggering of control commands and error warnings as plug-in
Optional HECA support
Applications
Monitoring and recording TPEG Services
Quality assurance and debugging
Comparing TPEG services
Reference information for the development of devices and terminals
Testing TPEG encoders
Visualising TPEG services
Controlling TPEG services
TPEG Binary to tpegML conversion
Description
The TPEG Analyser allows the graphical representation and interpretation of several data streams in real time, as well as the interpretation of recorded data. Meaningless byte data streams turn into TPEG data blocks that are easy to analyse. At first glance differences between the various services can be spotted, and the most important parameters can be compared.
RTM / TEC / TFP / PTI / PKI / SNI / CAI / FPI / LRC / MMC / DLR1 / TMC / ETL / GLR
Screenshots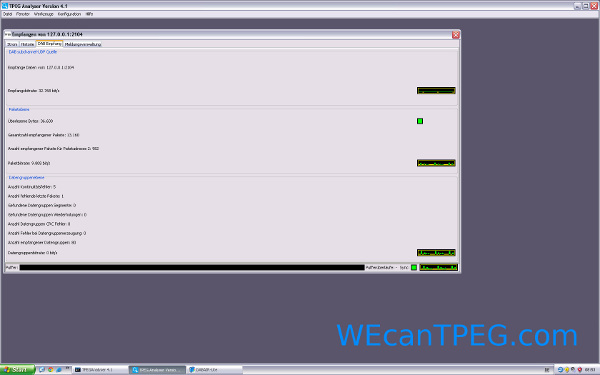 Reception of a sub-channel from an UDP source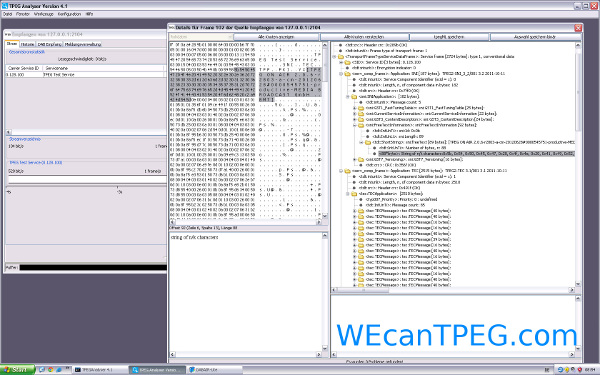 Details of TPEG frames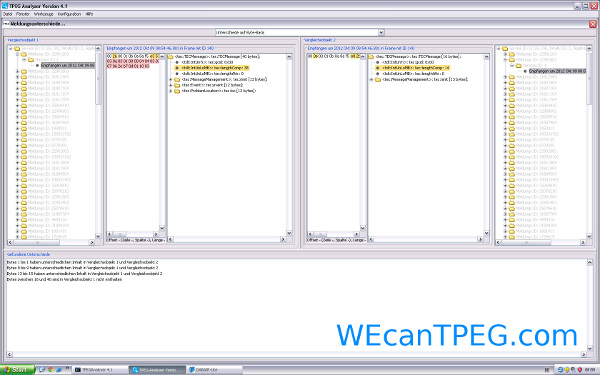 View of differences between two messages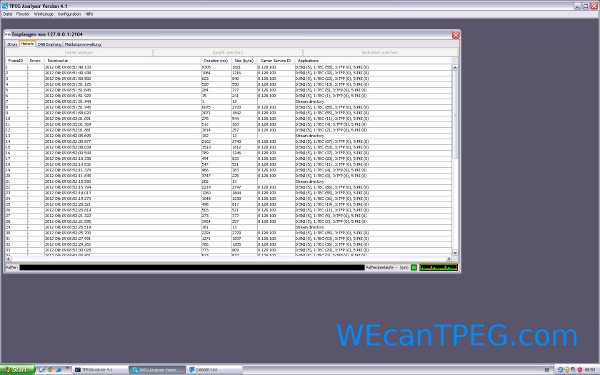 List of received TPEG transport frames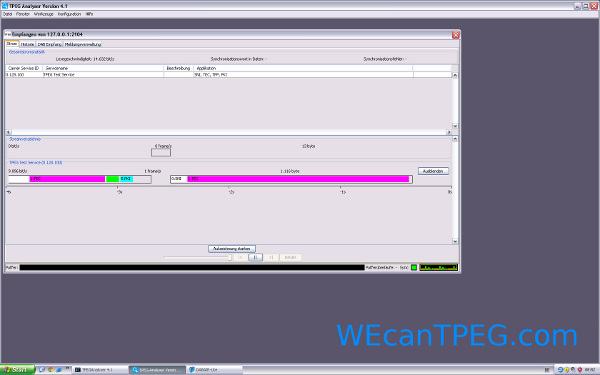 Live reception of TPEG transport frames with list of signalled TPEG services
Message management
The TPEG Analyser from BMT can be very well combined with the DAB-XPlorer from Ingenieurbüro Mulka.