SDVB 200
A range of monitoring receivers for DVB-T/H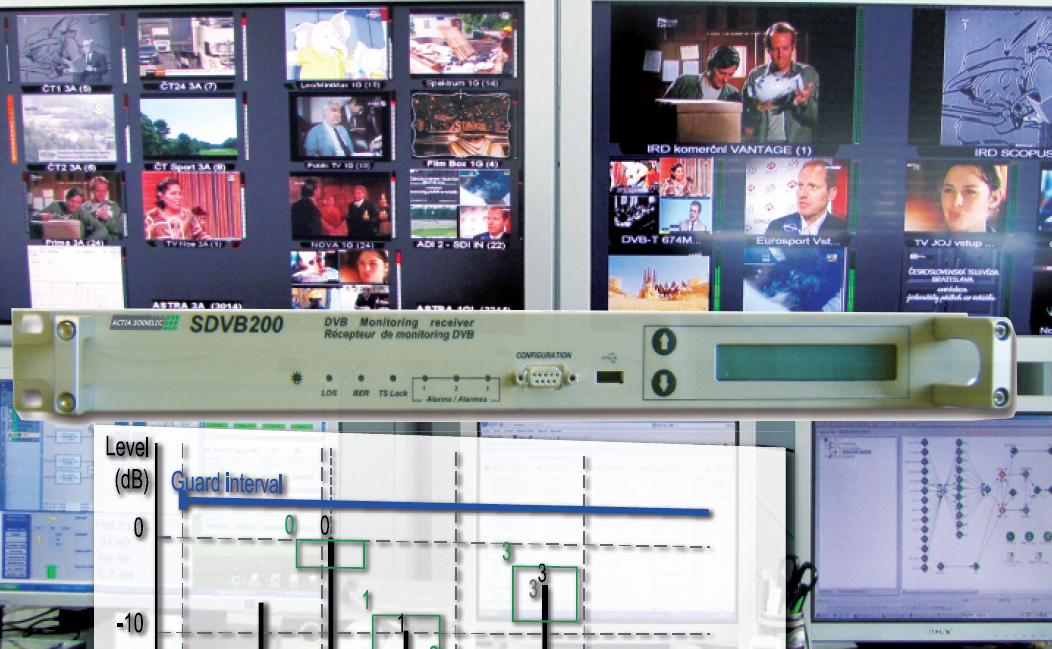 Features
On-site or remote monitoring
Monitoring of several channels with one device
Impulse response display
High level input
Base band monitoring
Applications
Terrestrial TV (DVB-T)
Mobile TV (DVB-H)
Broadcasting sites
SFN networks
Reception areas
Multi-channel monitoring
Head end monitoring
Description
Since 10 years ACTIA Telecom has offered a high performance and affordable product range for monitoring of terrestrial Broadcast networks. The SDVB 200 range is the complete solution for DVB-T and DVB-H monitoring. With its different inputs, the products of SDVB 200 range ensure quality and service availability at different locations of the transport chains from head end to end user.
If used on the transmission site, the device monitors the key RF parameters (MER, BER, useful power level etc.) as well as SFN drift thus providing a reliable monitoring solution. A more cost effective solution is to use the device for remote monitoring of several transmitters placing it on a site in between the transmitters. SDVB 200 devices support this use case with attractive functions like ensemble scanning and monitoring of the impulse response. All devices of the SDVB 200 familie can analyse the the MPEG2-TS, analysing all services at the same time. A service streaming function allows for the in-depth analysis of services on a remote PC.
Compact and robust, the products of the SDVB 200 range are controlled in real-time via web interface and SNMP.